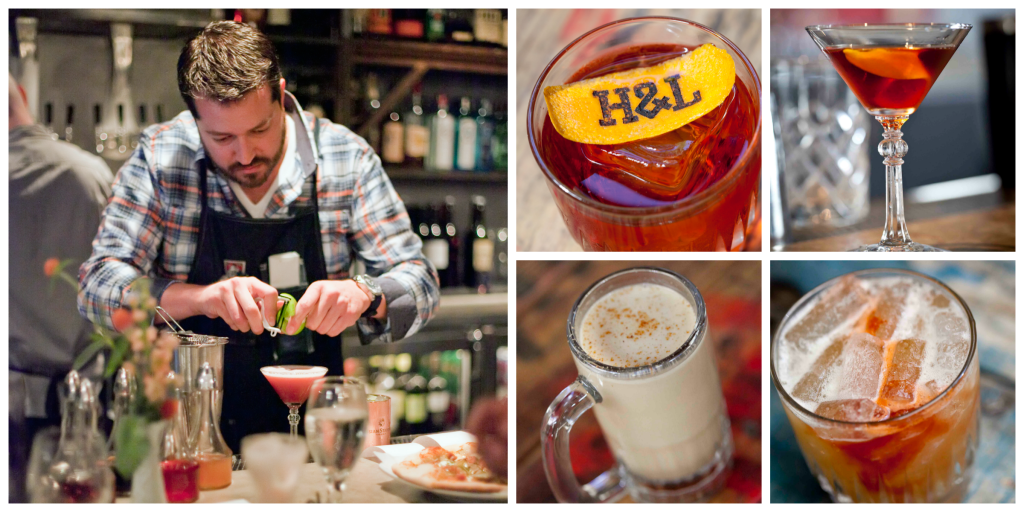 The Cocktail Academy at Hook & Ladder
Join us for a series of cocktail classes led by our Beverage Director, Chris Tucker. Each class will last approximately 2 hours and feature a lecture and demonstration, tasting and hands on drink creation. Enjoy small bites from the kitchen while you practice your skills. Space is limited- Learn more about our upcoming classes below and register today!
Interested in attending more than one class? Check out our ticket package options for exclusive savings!
Cocktails 101
September 16th 11:00-1:00 p.m.
Intro to mixology, spirits, bar tools, methodology, garnish & the top 25 cocktails.
$55 per person – Click here to purchase tickets
Cocktails 102
September 16th 2:00-4:00 p.m.
Infusions, seasonal cocktails, batching & punches.
$55 per person – Click here to purchase tickets
The Water of Life
October 14th 2:00-4:00 p.m.
Eau de Vie, brandy, schnapps & fall cocktails.
$55 per person – Click here to purchase tickets
American Spirits
November 11th 2:00-4:00 p.m.
Bourbon, rye, barrels & aging.
$75 per person – Click here to purchase tickets
Japanese Whisky
December 9th 2:00-4:00 p.m.
Grain, blended, single malt & the art of the Highball.
$75 per person – Click here to purchase tickets